Search, improved task lists, and consecutive operations in the Shop Floor App
Set consecutive operations and easily navigate between tasks in the Shop Floor App using the new search filter and enhanced task list.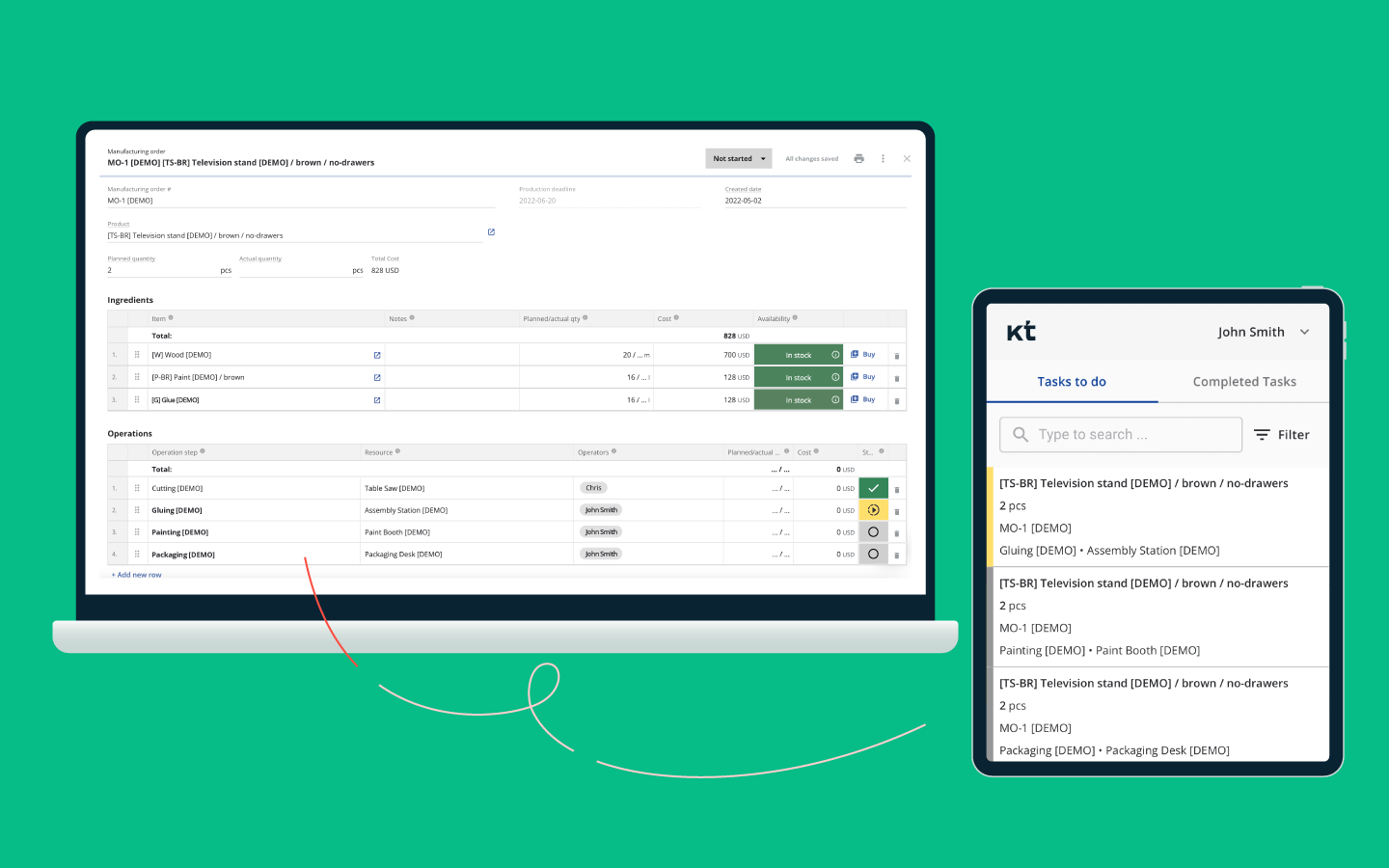 Katana's latest Shop Floor App updates include consecutive operations, improved search functionality, and task lists. Here's how these new features can help you enhance your manufacturing floor operations.
List operations in order
If you already incorporate the Shop Floor App in your manufacturing process, you can now benefit from being able to display tasks for your operators in consecutive order. When this is turned on, operators see tasks based on their sequence in a Manufacturing order. For example – an operator assigned to assembly won't see a task until an operator assigned to cutting finishes their task.
Easily find and organize tasks
Operators can now search specific keywords in their task list to find tasks related to a particular Manufacturing Order, product name, barcode, item, etc.
There's also a separate filter in the app for resources so that if you have, for example, a workstation with a fixed device, you can select that workstation through the filter, and only the tasks assigned to that resource will display.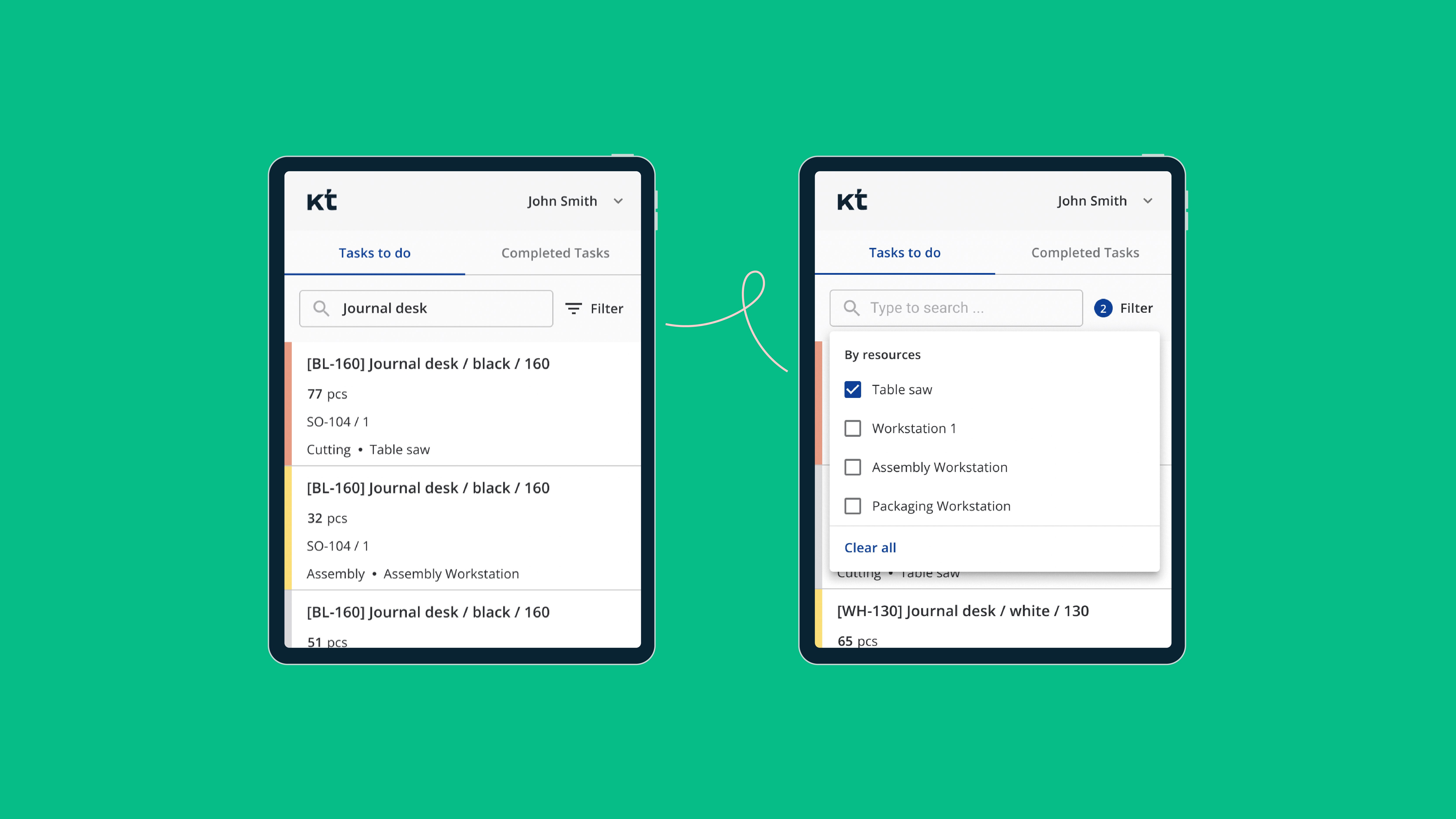 Head to our Knowledge Base to learn more about consecutive operations, search, and filtering.
Next up for the Shop Floor App
As we continue to roll out new updates and features to improve Katana's Shop Floor App, here's some of what the team is currently working on and hoping to launch soon:
Partial completion of Manufacturing Orders in the Shop Floor App

Reorder helpers available in the Make screen

And a few other exciting things we'll announce soon
Happy manufacturing!
Start manufacturing in the cloud