Give control and security to your company via delete permissions
Katana's newest permissions provide better control over your account data and help avoid any accidental data loss.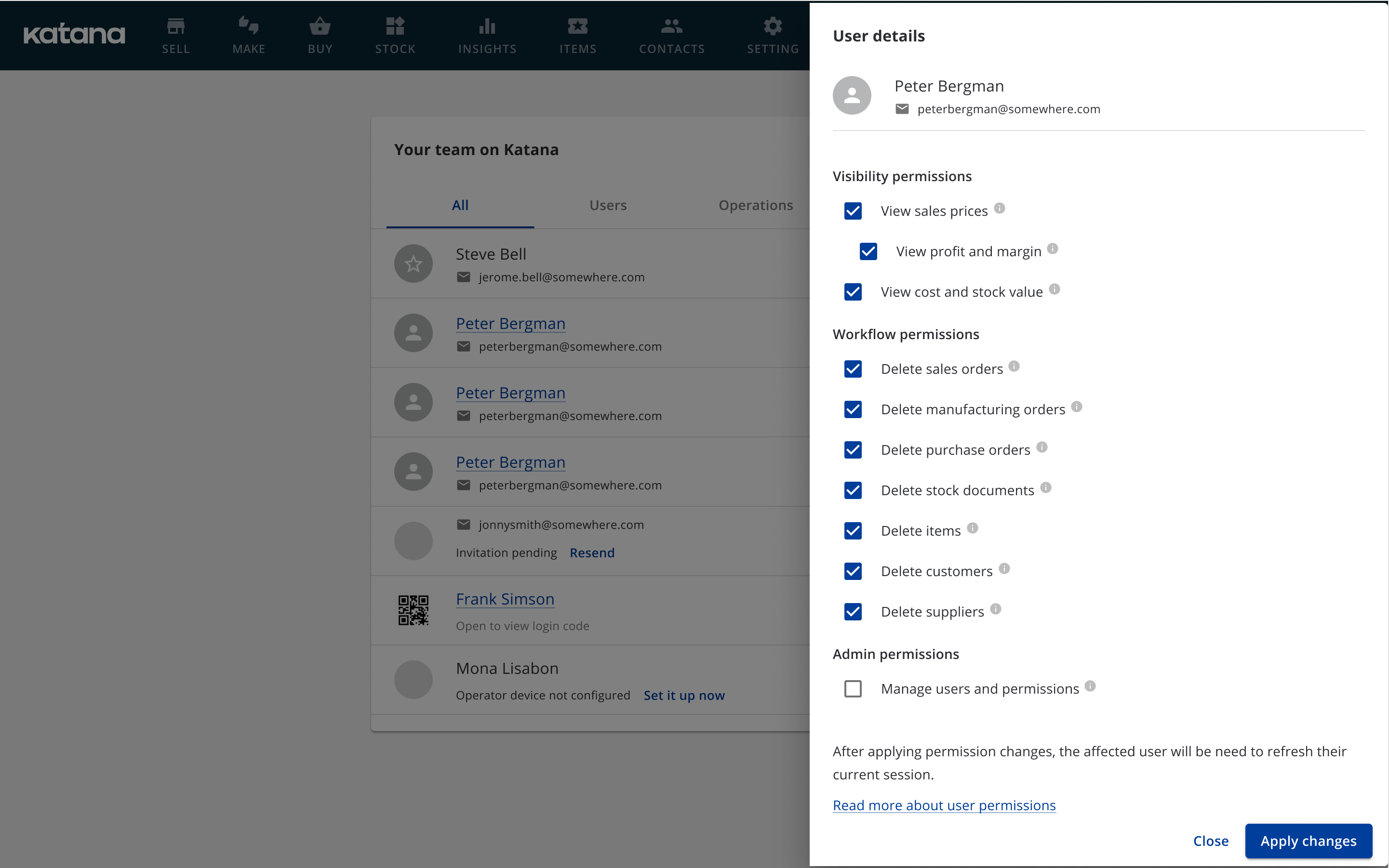 Keeping an eye on what everyone in your company is doing is not only difficult, but an exhausting and almost completely unrealistic task. Luckily, new user permissions within Katana help you make sure that wandering eyes aren't seeing the information they don't need to see and your precious data doesn't go mysteriously missing.
The most recent update to user permissions deals specifically in what can or can not be deleted.
You'll now have access to all of the following permissions:
Delete Purchase orders (Purchase orders and Outsourced purchase orders)

Delete Suppliers

Delete Sales orders

(Sales orders and Quotes)

Delete Manufacturing orders
Delete Stock documents (Stock adjustments, Stock transfers, and Stocktakes)
Delete Items (Products and Materials)
Delete Customers
With Delete Permissions, account owners can assign specific permissions to users, controlling who can delete POs, supplier data, SO and MOs, and other data when authorized. This feature can be particularly useful for organizations that handle sensitive data or have strict compliance requirements, such as those in pharmaceuticals.
Until next time, happy team management!
Start manufacturing in the cloud