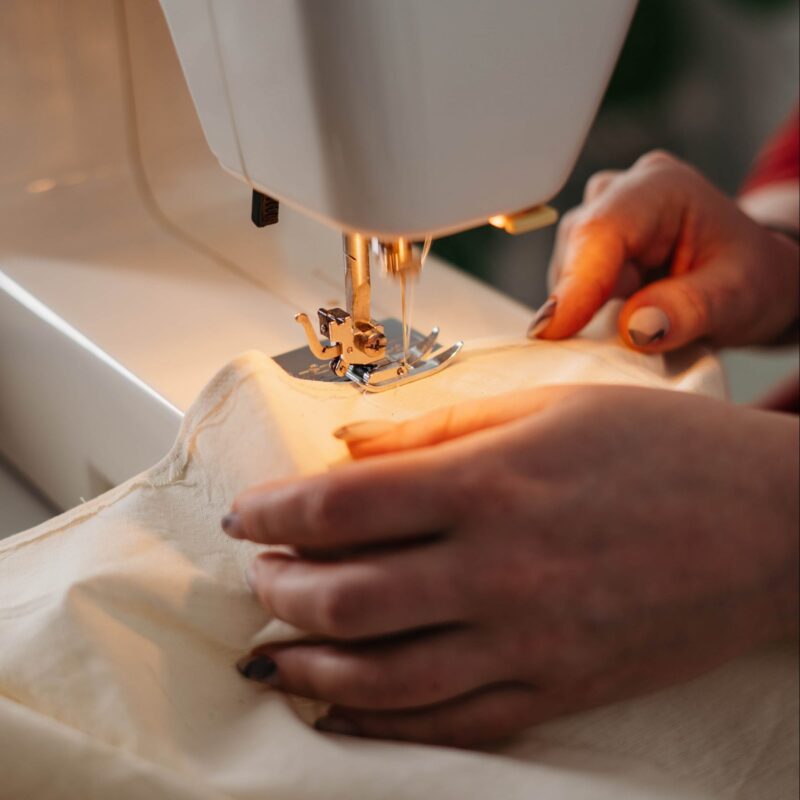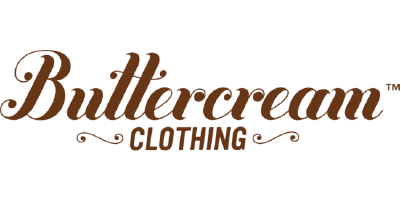 We chose Katana because it seemed to be the most user-friendly software we tried. And that has proven to be true - it is very easy to use and the customer service is great!
Candice, Founder and Designer

Apparel manufacturing, 25+ employees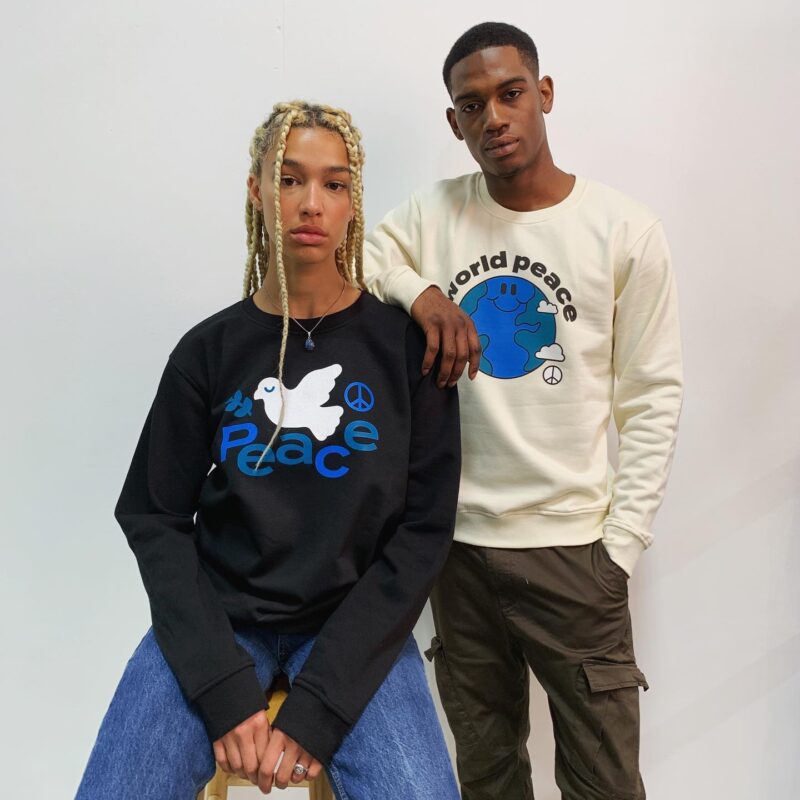 I would 100% recommend Katana to other apparel businesses, especially with the fashion industry moving towards sustainable, made-to-order manufacturing is picking up more.
Lisa Diep, Chief Operating Officer (COO) 
Apparel manufacturing, 25+ employees
Boost efficiency and align your teams with features designed to give you total visibility and control
Katana's apparel production software gives you a live look at your business with features that keep your teams and products moving. Integrate your favorite tools with Katana's apparel manufacturing software and manage your entire business from a central place.
Integrate with the best e-commerce,
accounting, reporting, and CRM
software out there
Create custom API integrations
Use Katana's open API to create custom workflows and connect to apps beyond our list of integrations. Automate data transfers between the services you use to level up efficiency. Take a look at our API documentation to learn more.
Get set up in under 7 days
1
Sign up for a free trial
Start your free 14-day trial to try Katana risk-free. No credit card required.
2
Select your plan
We recommend the Advanced plan to get full access to all the best features on your trial.
3
Sync with other tools
Connect to your accounting, e-commerce, and reporting tools for maximum visibility.
Expand output while staying efficient with apparel manufacturing software
Managing your apparel manufacturing business with spreadsheets or a whiteboard is doable when you only receive a few orders per day, but what happens when demand increases and your company begins expanding? In the world of manufacturing, it is difficult to find a more competitive industry than garment manufacturing. Apparel manufacturers often have a broad range of products. When you add in the deadline pressures that this industry faces, it becomes a highly demanding sector where companies must consistently perform at their best.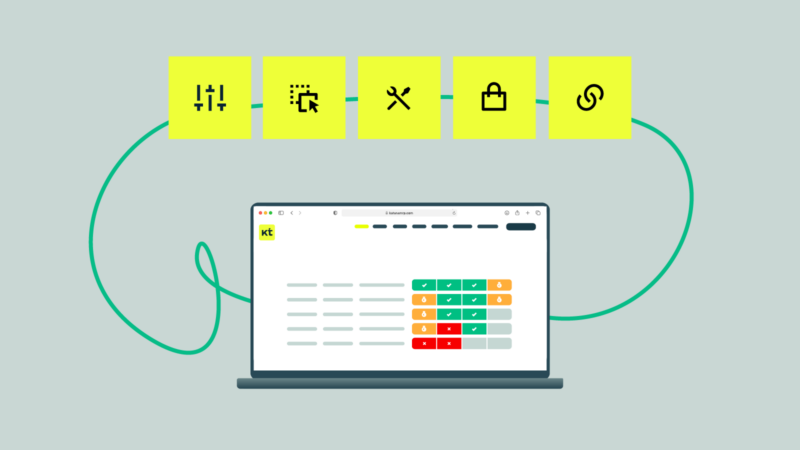 Step up your game by automating your apparel and footwear business
Garment production software allows companies to stay ahead of the competition and increase their manufacturing capabilities while also catering to customer requests quickly and efficiently. Most importantly, it makes it possible to improve processes and procedures without spending additional time or money on hiring skilled workers.
As automation continues to take the manufacturing world by storm, businesses can focus on designing production lines capable of operating at total capacity without requiring the attention of highly-skilled labor.
With the help of apparel software, companies can easily import customer requests and remain on time with their scheduled deliveries. Integrating its capabilities with other business management systems makes tracking everything from stock levels to manufacturing operations possible so that each task moves along smoothly without any major setbacks or disruptions.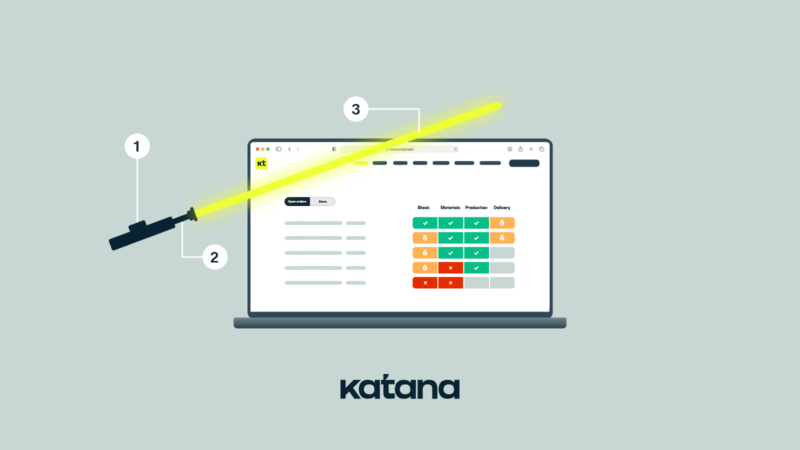 How Katana's

garment production software

helps apparel manufacturers plan and stay lean
Apparel manufacturing is increasingly competitive, and many manufacturers turn to a mix of make-to-stock and make-to-order workflows to reduce costs and expand product lines. In an industry notorious for waste, apparel manufacturers today aim for sustainable manufacturing methods. One of the most accessible paths to sustainability and leaner production is having apparel software that effectively tracks raw materials and manufacturing processes in real time for efficient apparel management.
If you're considering expanding your business with new products or geographical markets, manual processing and paper manufacturing management methods are a recipe for error. Garment manufacturing software like Katana includes a real-time master planning feature that automates sales order generation and manufacturing order prioritization, making on-time order fulfillment simple.
Creating production schedules and assigning tasks becomes easy with Katana's Shop Floor App. It gives floor-level employees access to the information they need to complete manufacturing orders and managers a complete overview of your product lifecycle. Here's how Katana's apparel manufacturing software helps plan and reduce waste:
End-to-end production management — Combine manufacturing operations, scheduling, and resource management in one intuitive platform
Smart inventory management — Automate stock orders and set reorder points to prevent stockouts
Accurate costing — Track manufacturing costs based on your bill of materials (BOM) and operations
Integrations and custom workflows — Sync your manufacturing data with hundreds of e-commerce, shipping, accounting, and reporting platforms
Katana gives you a visual overview of materials and production statuses, helping you stay on top of your stock, sales orders, and manufacturing processes at all product lifecycle stages. Try Katana's apparel manufacturing software with a free 14-day trial.
Get the visibility you need to move products and make decisions