Connect sales and manufacturing via BigCommerce order management software
Katana's order management integration for BigCommerce gives you the features you need to keep up with order fulfillment and exceed your customers' expectations. Get end-to-end control over your sales process, from picking to shipping, and scale your operations with Katana.
Order management software for BigCommerce for seamless business management
Find the features you need in one manufacturing platform. Sync sales orders from your BigCommerce store to Katana's intuitive order management software and ensure on-time delivery of products.
Katana provides us with all the features for manufacturing order management and can track inventory usage and incorporate our sales order tracking into Katana."
Katana's bill of materials (BOM) is a tremendous help. Integrations with Shopify and Xero also play a big role in business management, and we can now manage both B2B and B2C orders with greater ease."
Katana allows us to have a complete, real-time overview of our manufacturing processes and keeps our operations under control."
Since implementing Katana, we've grown our product offering, and that wouldn't be possible without it. It has freed up my time so I can focus on designing and creating more products. It also means that I am not working until 11 pm every night."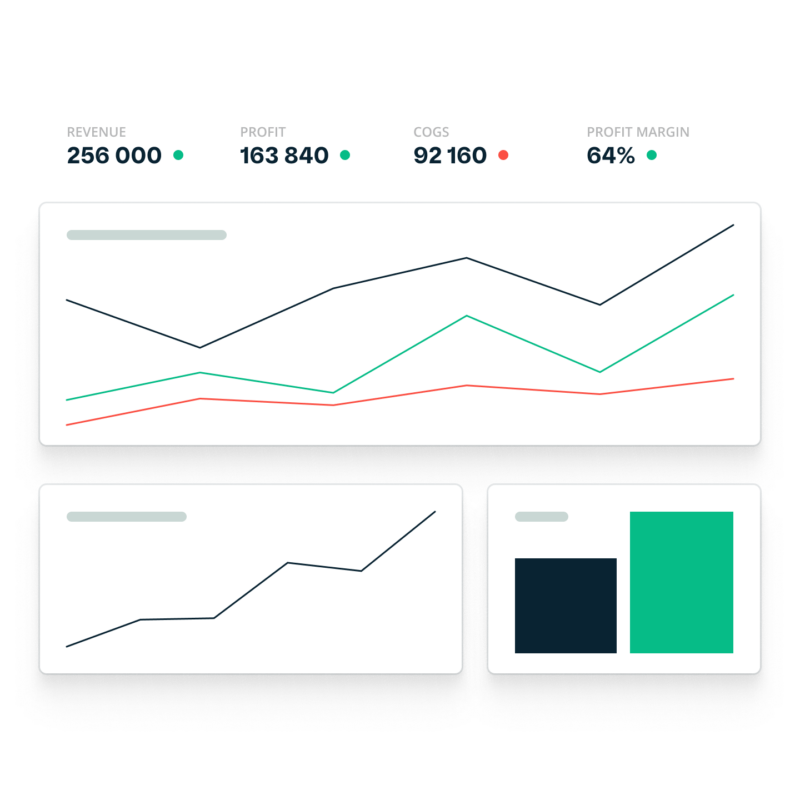 Sell smarter with seamless BigCommerce order management software
Manufacturers use Katana to optimize processes and make better production and inventory management decisions, regardless of their selling strategies. Get an overview of all sales orders across various online and offline channels for order tracking purposes. Katana integrates with popular e-commerce platforms, so even if your products are listed on e-market spaces or BigCommerce, you can keep your order data synchronized on one platform.
Reduce friction for your customers and make your products available in any e-store you want while maintaining valuable data in Katana.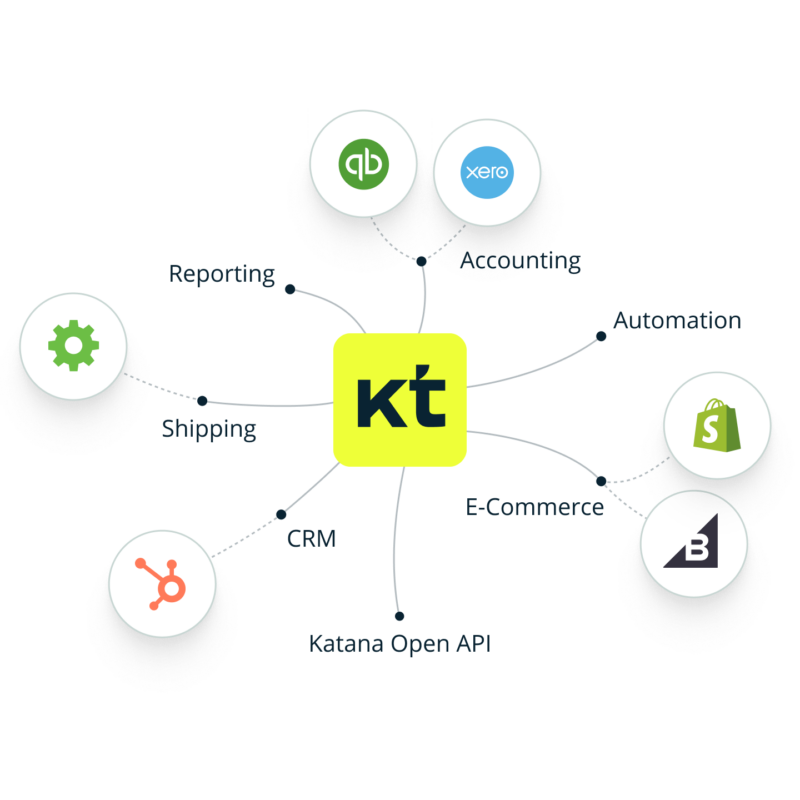 Get your entire business under control with Katana's integrations
Katana's order management software for BigCommerce can sync data between all your favorite business tools and analyze your order fulfillment.
Katana can help you establish a smooth as silk workflow between your e-commerce, CRM, accounting, and shipping platforms. If there's an integration you would like but isn't available, use Katana's open API to find other suitable partners for your business. Or, if you're a coding whiz-kid, you can make your own. Alternatively, Katana has partnered with third-party integration tools to help integrate all your apps with codeless templates easily.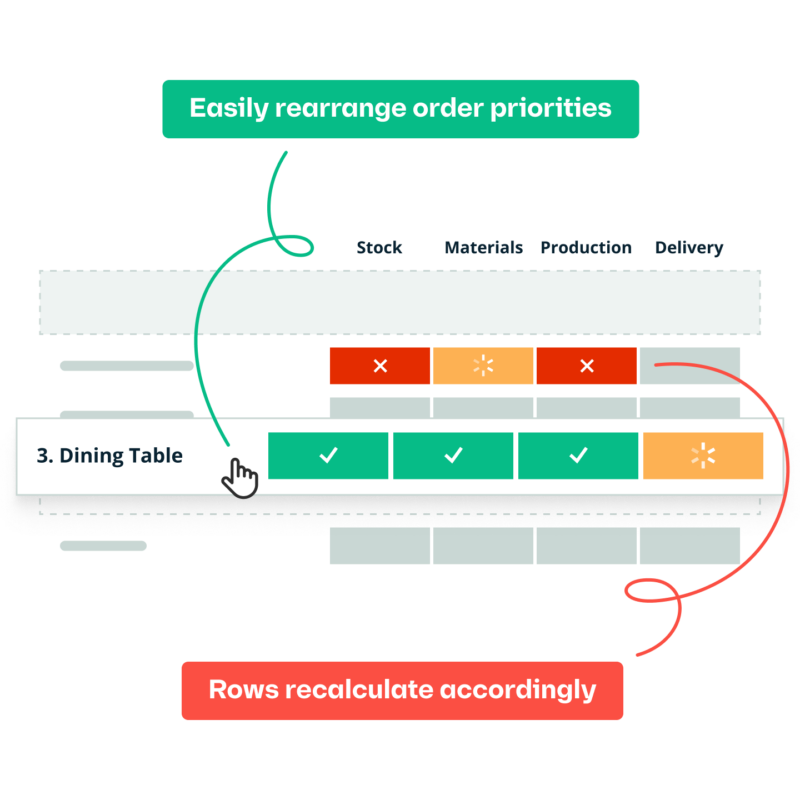 Upgrade your business with BigCommerce order management that supports manufacturing
Delivering high-quality consumer experiences across multiple BigCommerce stores can quickly become daunting if you operate as a midsized business.
Katana is equipped to handle huge volumes of orders so that users can get complete and total visibility of their sales orders in one platform. Operating several BigCommerce stores at once? Not a problem. Katana can handle all your BigCommerce sales, regardless of the size of each of your stores.
Get a comprehensive overview of any BigCommerce order status, all the order numbers, customers' names, purchase dates, shipping addresses, and the BigCommerce purchase order totals. Katana has a vast Knowledge Base where you can find answers to your technical questions, and Katana's live support team is always willing to help if you somehow get stuck.
BigCommerce order management FAQs
Connect Katana, your BigCommerce order management system, to other services you need
Start manufacturing in the cloud